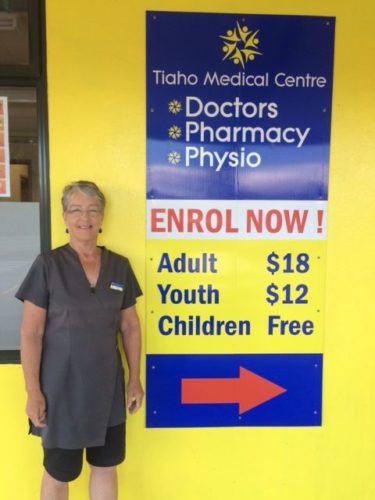 Welcome to Jill Jansen  RN, our Registered Nurse.
Jill has recently joined our Tiaho Medical Centre team.
Jill is an advanced primary care nurse having her Masters Degree of Nursing in Primary Care with a focus on Long Term Conditions such as Diabetes, COPD, Asthma and Heart Disease.
Jill enjoys working with all age groups especially children and the elderly.  Jill enjoys developing care plans that are individualised to the person, place and time.
Jill will also take your blood tests here at Tiaho Medical Centre to save you having to drive down to the laboratory.
She volunteers as a clinical advisor for a diabetes group.
Her services include spirometry,  starting insulin,  diabetes education,  sexual health,  child health,  child and travel vaccinations,  Smear tests, Dressings,   Ear syringing,  Pregnancy tests,  Stop Smoking service,  Throat swabs for sore throats  & Healthy Heart checks.
Outside of work she enjoys  hunting, fishing, cooking, knitting, pottery and painting.
She is married to Chris and they are kept busy on their lifestyle block,  teaching their  mokos how to live off the land.